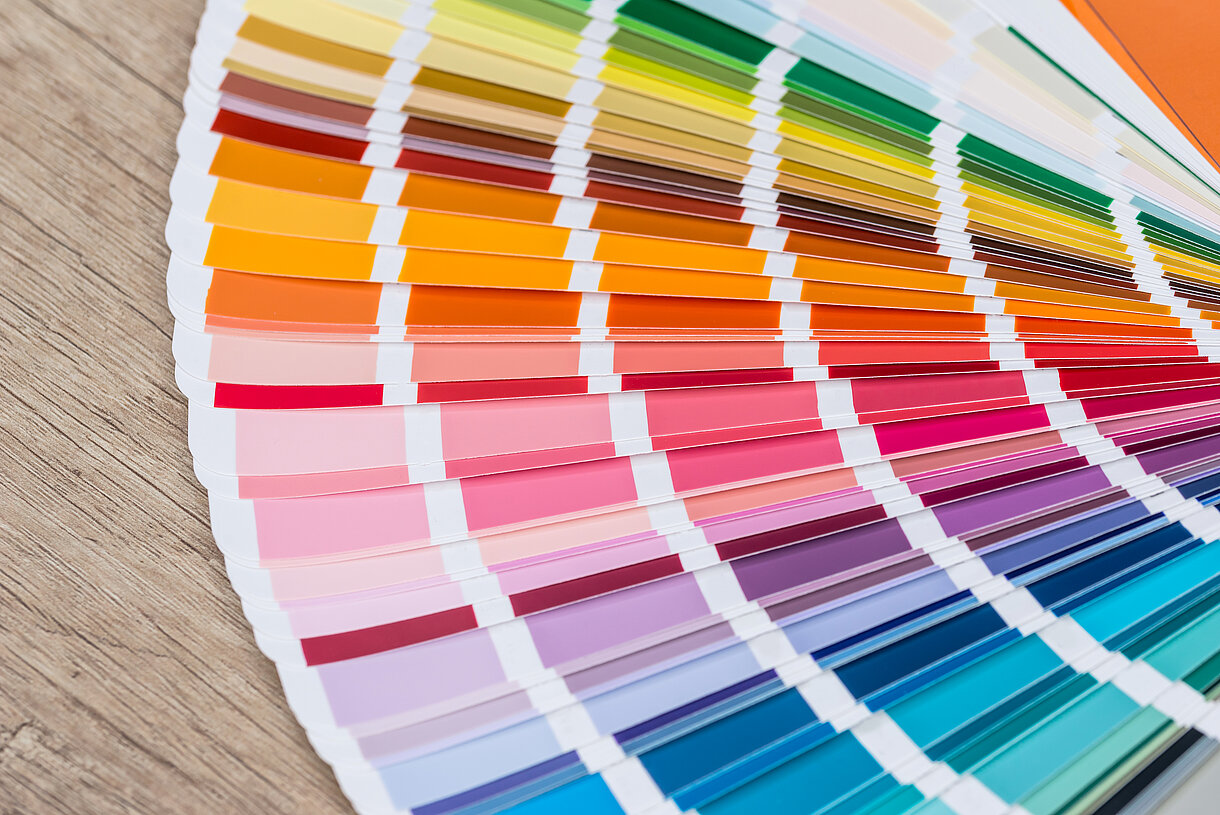 Sample cards are the primary decision-making aid when selecting the desired colour tone for an interior fitting or piece of furniture. But they can also assist in determining the colour effect in combination with other materials, such as wood, glass, metal or similar. They are an indispensable tool in our daily work. They also help when determining and assessing the colour tones of a finished coating.
Please remember that regular use and external influences, including sunlight, may alter your colour tones over time. We therefore recommend that you regularly update your colour charts.
Colour cards only help to a limited extent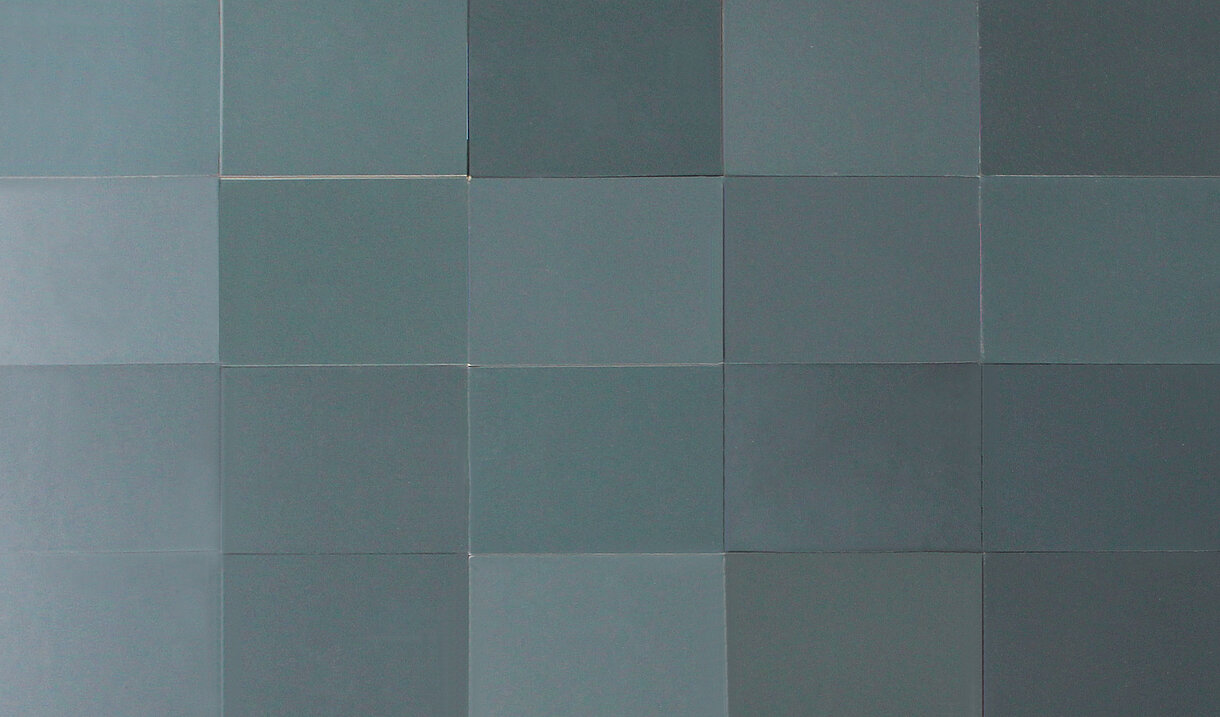 Colour cards only help to a limited extent
The colours of different components often don't match, even though they were ordered in the same colour tone. Or a lacquered part is not a 100 % match with the selected swatch on the colour card. This image demonstrates these effects. It involved lacquers with the same colour tone notation from the NCS colour collection being ordered from different manufacturers, applied and then compared with each other. The colour result is distinctly uneven.