Looming deadlines, a lack of coating experts
Make use of external coating capacity
You know the everyday challenges in the woodworking trade much better than we do; increasing surface demands can cause a rethink. Complex coatings require time, personnel, space, energy and mechanical equipment.
Outsourcing creates relief in your ongoing operations. Several options are conceivable. Either you only outsource your coating jobs when you're facing capacity bottlenecks, you utilise external coating for special jobs (like high gloss coating) or you fully outsource your surface coating. Hesse Hoba-Tec GmbH is our company that offers you all the contract coating possibilities.
Hesse Lignal is a byword for high quality lacquers and stains and Hesse Hoba-Tec for the perfect surface, so exploit these synergies for your benefit!
Well-trained personnel and excellent machine equipment guarantee quality and immediately relieve your business. You can even outsource the coating of complex 3D workpieces, ultra matt coating or sensitive high gloss lacquer finishing. All colours are available at short notice due to an on-site digital colour mixing system. You can be sure that Hoba-Tec will coat your surfaces in a sustainable, eco-friendly and top quality manner.
Please contact Hesse Hoba-Tec GmbH directly if we've just made you aware of some interesting options.
Advantages of a coating service
Deadline predictability for you and your customers

High-quality coating using sustainable lacquer systems

Absolute cost transparency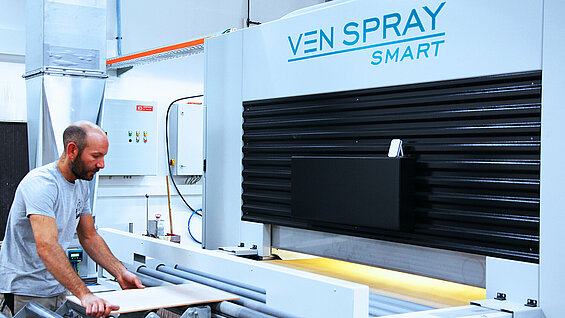 Spaying machine. Industrial spraying of 1C and 2C HYDRO lacquers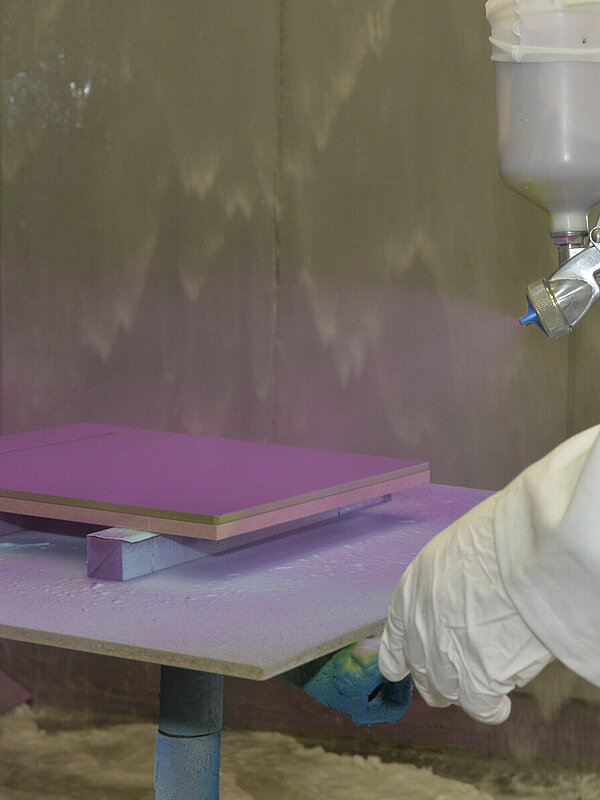 Digital colour adjustment. quick and uncomplicated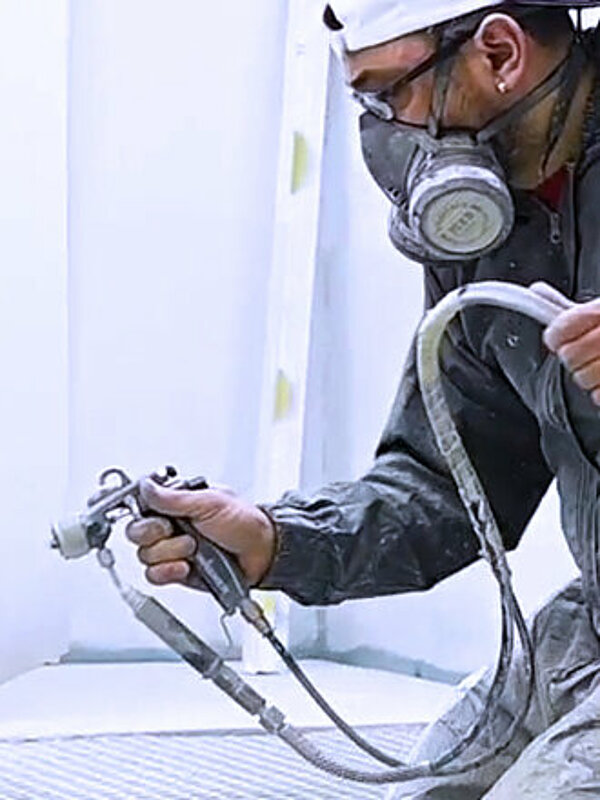 Manual coating. surface perfection by hand
Industrial spraying of 1C and 2C HYDRO lacquers
Working width: 1300 mm
Speed: 3m/min
Working height: 94 mm
Batch sizes: 5 - 5000 m²
Materials: wood and glass
Spaying machine: Venjakob VEN SPRAY SMART
Surface perfection also via manual lacquering
Individual interior fittings resulting in perfection. Manual coating of special workpiece geometries requires a great deal of skill. It's one of Hoba-Tec's specialties.
Digital colour adjustment - quick and uncomplicated
Hoba-Tec also provides individual colour samples that create a good basis for discussion, or for approval by you and your customers. The defined colour tone is saved directly as a formula and is thus always reproducible.
Hesse Hoba-Tec GmbH
Freisinger Straße 1
85386 Eching, Germany
Tel +49 (0)8165 691150-0
Fax: +49 (0)8165 691150-9