We develop and produce sustainable lacquers and stains for innovative interior surfaces. Sounds technical? It is. But we see more than just pure functionality in our development and production, we also pay attention to the aesthetics that resonate in all our work. Our claim is to be more than just a developer or producer, we see ourselves as an inspirer, our drive is to make the world a bit more beautiful and worth living in. Because we want to turn rooms, oases of well-being and houses into homes. How do we achieve this? Through our love of detail. Wood should look noble, feel warm and enhance the rooms with an atmospheric ambience. Lacquers and stains are more than just technical products for us, they help us to complete the surfaces and together we manage to touch the viewer emotionally. With our refined surfaces, furniture, doors and parquet complete every room and create a sense of well-being.
200 tons of production capacity daily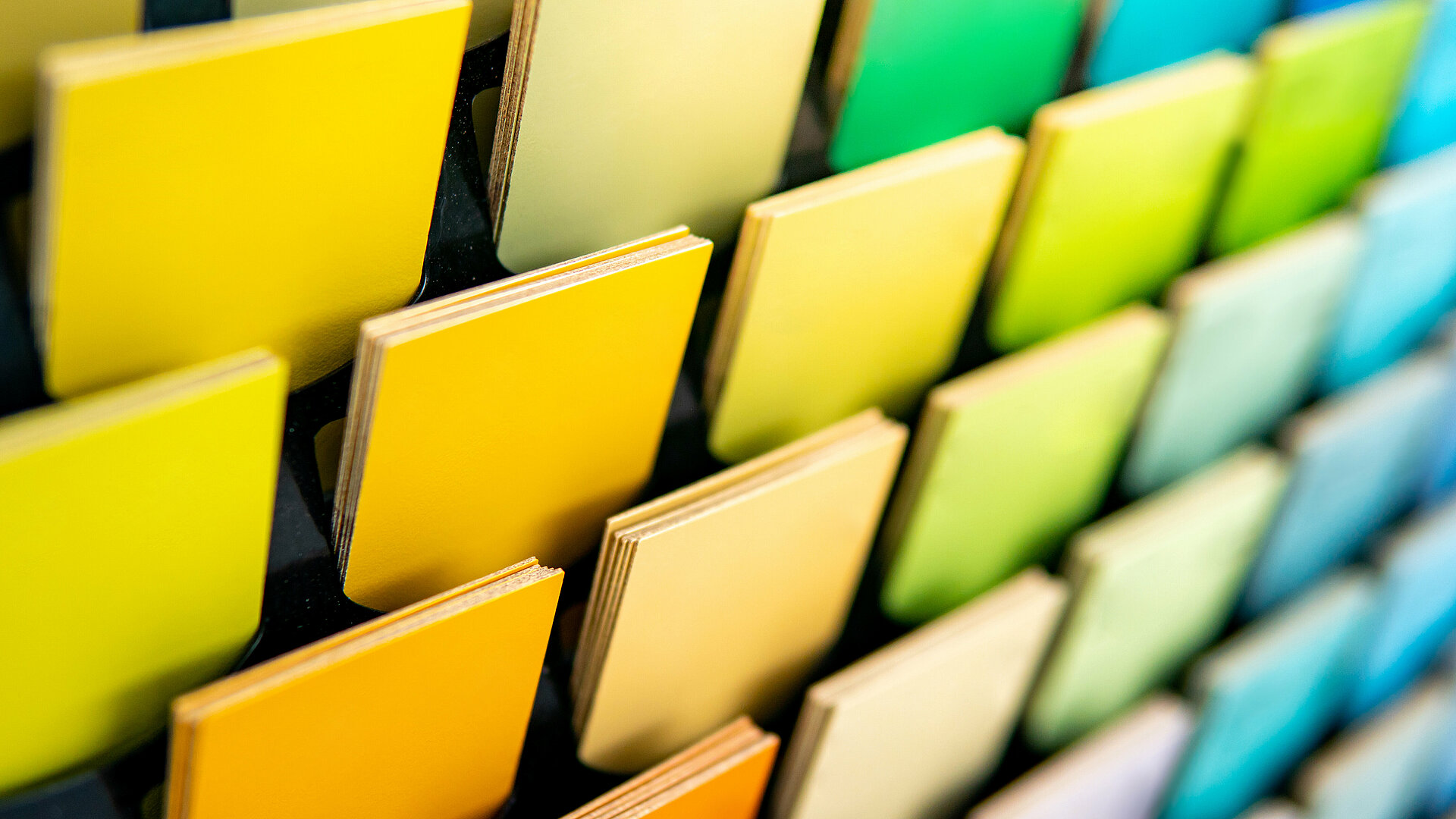 Our claim "Inspiring you" stands for more than just a motto, but an attitude to life, which we not only assign to our products, but to our entire corporate management. We are aware that times change and so do the demands of companies and their customers, who drive progress together with us. That is why it is important for us to move with the times and meet new demands. As a family business, we see it as our task to build a bridge between tradition and progress. And we succeed best in doing this together with our customers. Our drive is to be a reliable, competent and inspiring partner for our customers. But this is only possible if you are true to yourself and do not lose sight of your identity. In over a century of company history, we have developed a system of values that shapes our Hesse DNA and that our employees live by. This means that we are open to new things, always clogging new impulses internally and externally, compounding inspiration with innovation without losing sight of the practical benefits of our solution.
Integral management system
Hesse Lignal operates an integrated management system covering the areas of quality, occupational health and safety, energy and the environment.
What exactly is in our DNA?
Our identity, our personality. The DNA is fixed from birth and continues to develop over the course of a lifetime. Even when we were founded in 1910, it was already fixed and has grown with us and our demands over the decades. But the cornerstone of the foundation has not changed until today: The inspirational moment. It is part of our history and has become the central building block of our identity over the past 100 years.
What does Hesse Lignal stand for?
Watch our video about our values now!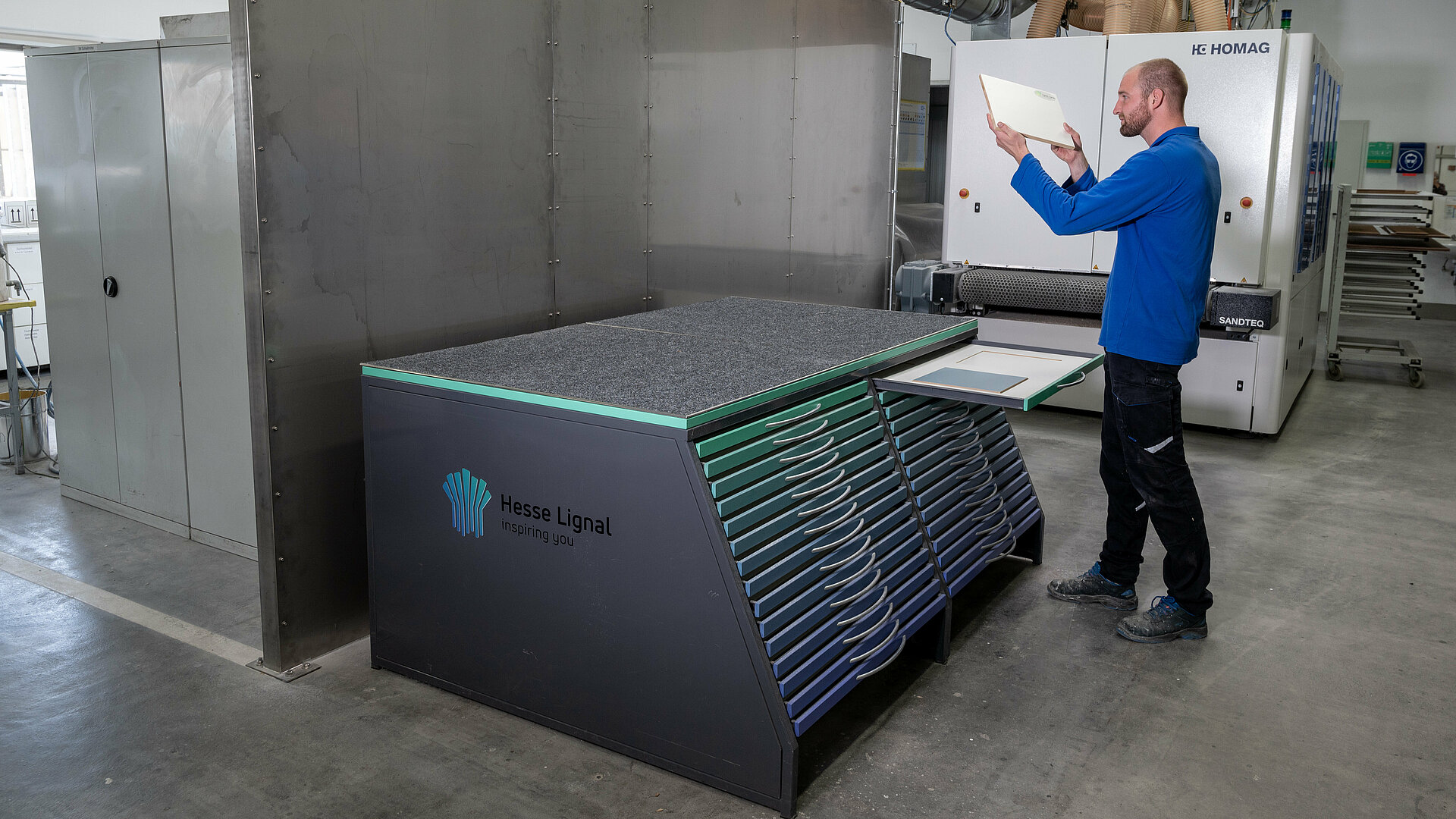 Competence is the basis of our trade and the foundation of our success. We want to maintain and strengthen it in order to continue to inspire with quality and service.
Reliability, flexibility and a willingness to serve are the hallmarks of our professional and social competence. Team player is not just a fancy buzzword for us, but a self-image. Combining mutual enthusiasm and the strengths of each individual and transforming them into a great idea is what the word team means to us. Because only together do we remain dynamic, always think one step ahead and are thus able to pass on our extended knowledge within the company. At the same time, we remain critical, question ourselves, think around corners and are open to new ideas.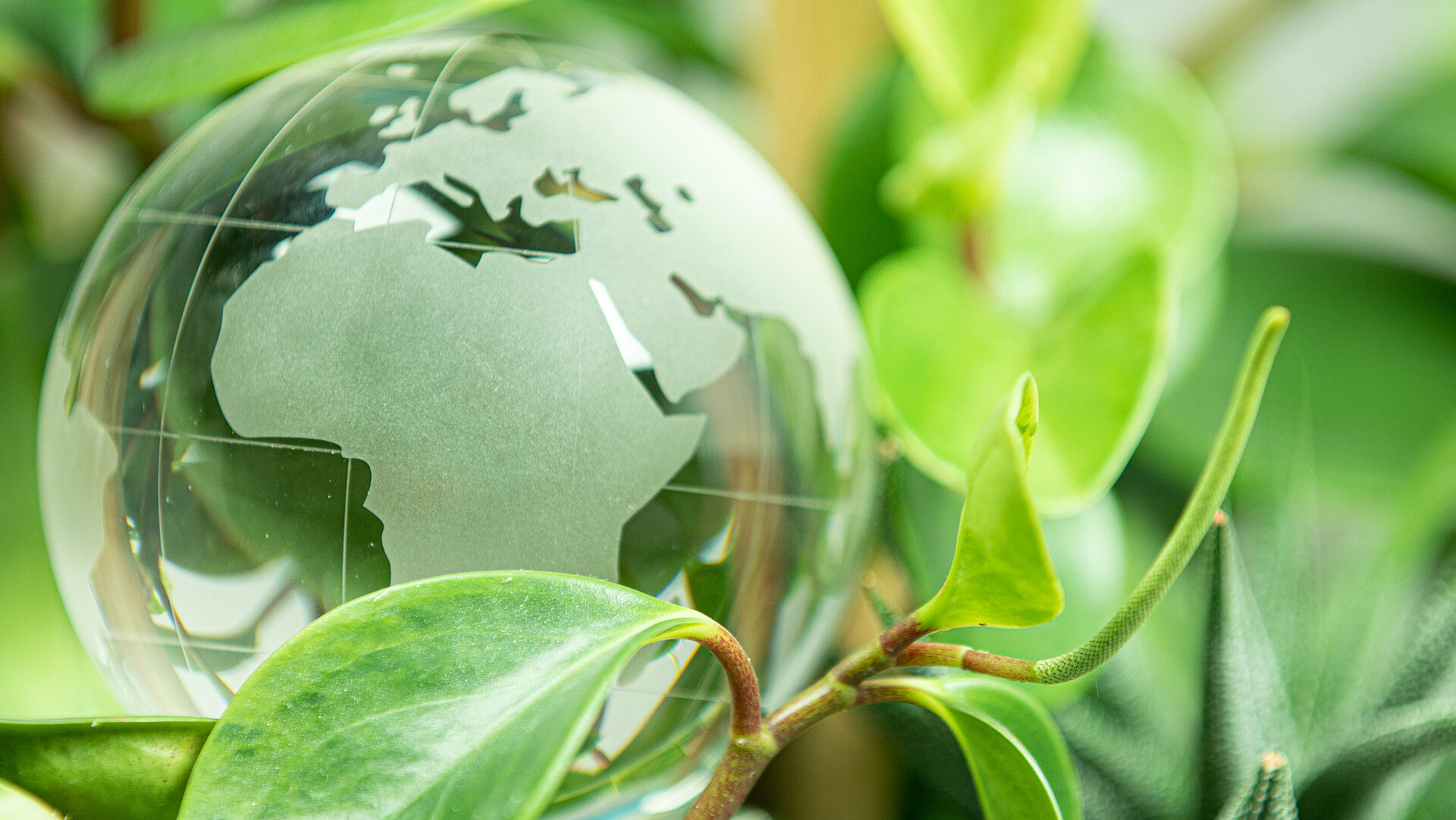 The responsibility is in the name. Because family business includes the word family, which stands for trust, integrity and communication. That is why we always act according to the good old family recipe, which is based on respectful cooperation and appreciation for each other. This includes both the cooperative relationship with our customers and the fair treatment of our employees. They thank us for this with very good power and above-average length of service. In addition, we always act conscientiously. Safety at work and product safety are our top priority and we clog all the levers for our customers.
Not only as a company, but also as a part of society, we want to make a sustainable contribution. Responsible use of resources and high standards regarding occupational safety and environmental protection are just as important to us as strong health management, our numerous training programmes and our diverse commitment to social institutions. Our goal is to make our products even more sustainable - an essential factor of our responsibility.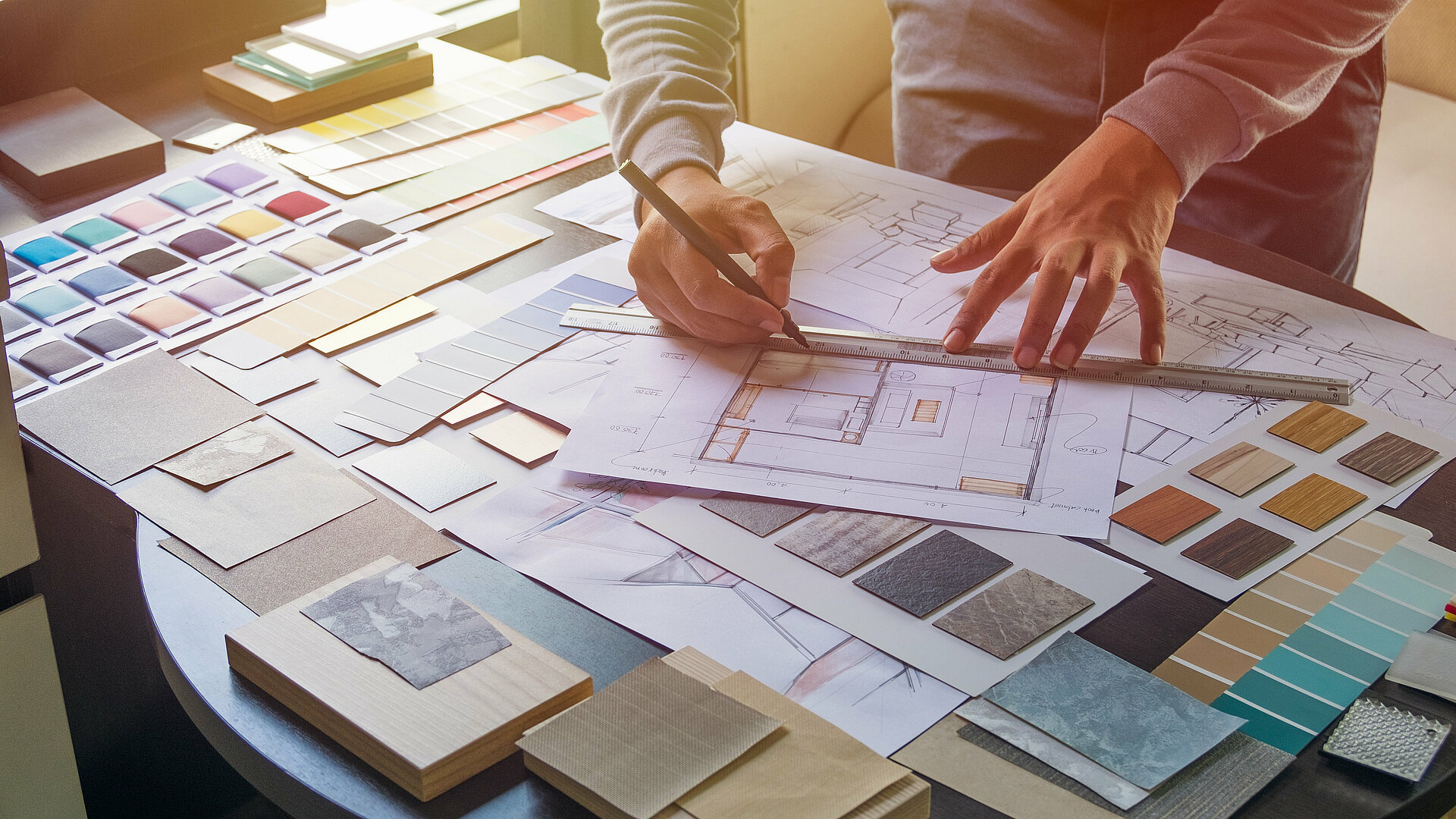 For us, inspiration means optimising the natural and perfecting the created. Always travelling on the bridge between aesthetics and functionality, without losing sight of either aspect.
Our everyday work thrives on the fact that we inspire each other and thus provide our customers with unique, creative impulses. Our product has an effect beyond itself and shapes spaces that go beyond the everyday, actively beautify people's everyday lives and serve needs and desires via the feeling of space. Our central task is to create inspirational moments for our customers every day anew. Our claim "Inspiring you" is our daily drive - and will be for the next 100 years.