Use stains or oils to add colour to wood
HYDRO stains are environmentally friendly due to their aqueous formulation. Depending on the type of wood, we recommend different systems that accentuate or vary the wood's appearance. Individual colour tones can also be delivered at short notice by using our stain mixing system. You will find original stain tone samples on our stain sample cards.
Rustic stains accentuate the pores in wood. These stains are specifically formulated for coarse pored wood, such as oak, ash or mahogany. In the past, rustic stains were traditionally solvent -based. We have for some time been offering aqueous alternatives that equally enable the wood to gleam with a rustic stain pattern. OLDCOUNTRY stain can be used to achieve typical grey-blue stain effects.
Special stains for parquet flooring are environmentally aware, formulated with superb light fastness and easy to apply using a roller or brush.
Stains can in principle be used to add colour or effects to bare solid wood or veneered surfaces. They also permit emphasis and accentuation of the wood's pore pattern or texture.
Clear or coloured oil can also be used to add specific colour tones to your wood.
Here you'll find many examples of our colour tones and an overview of the standard colour tones on individual stain and oil colour cards. Our stain mixing system offers you an unlimited variety of colour tones.
Please carefully follow the processing information in the respective technical information.
Slip cases for stain cards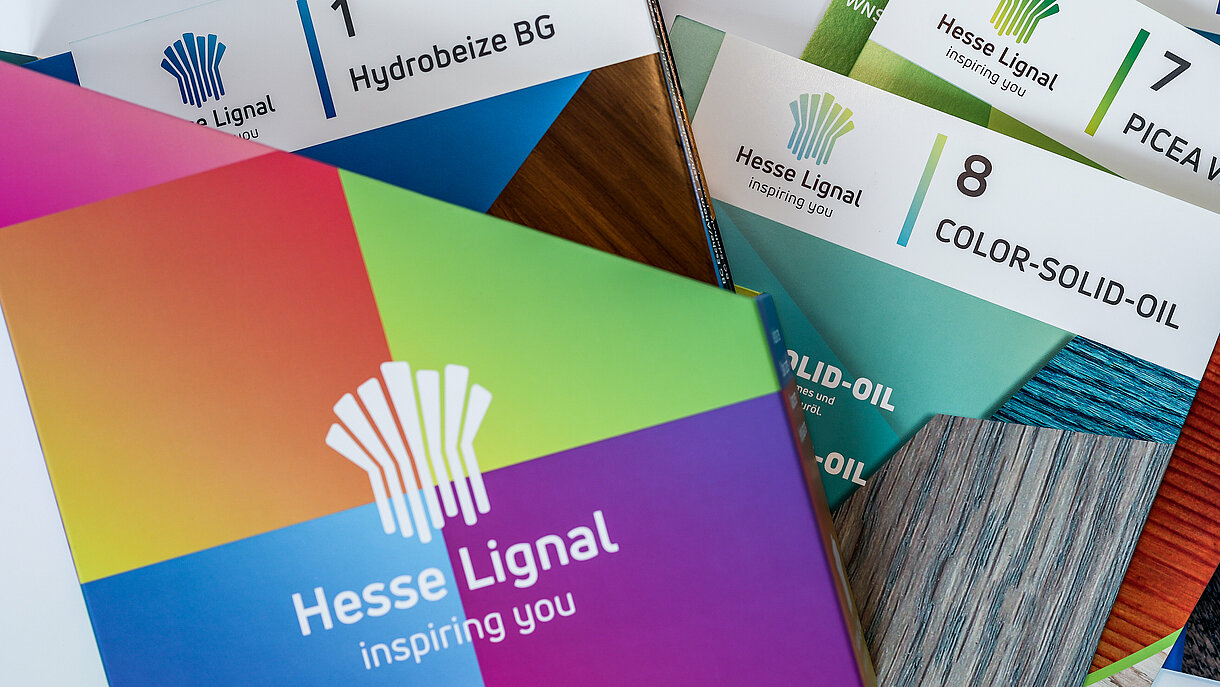 Slip cases for stain cards
Keep all your stain cards close to hand.
Slip case order number: XBK 0
Gen­er­al tech­nic­al de­scrip­tions