It's a handy replacement for the familiar glaze lacquer sampler – easy and digital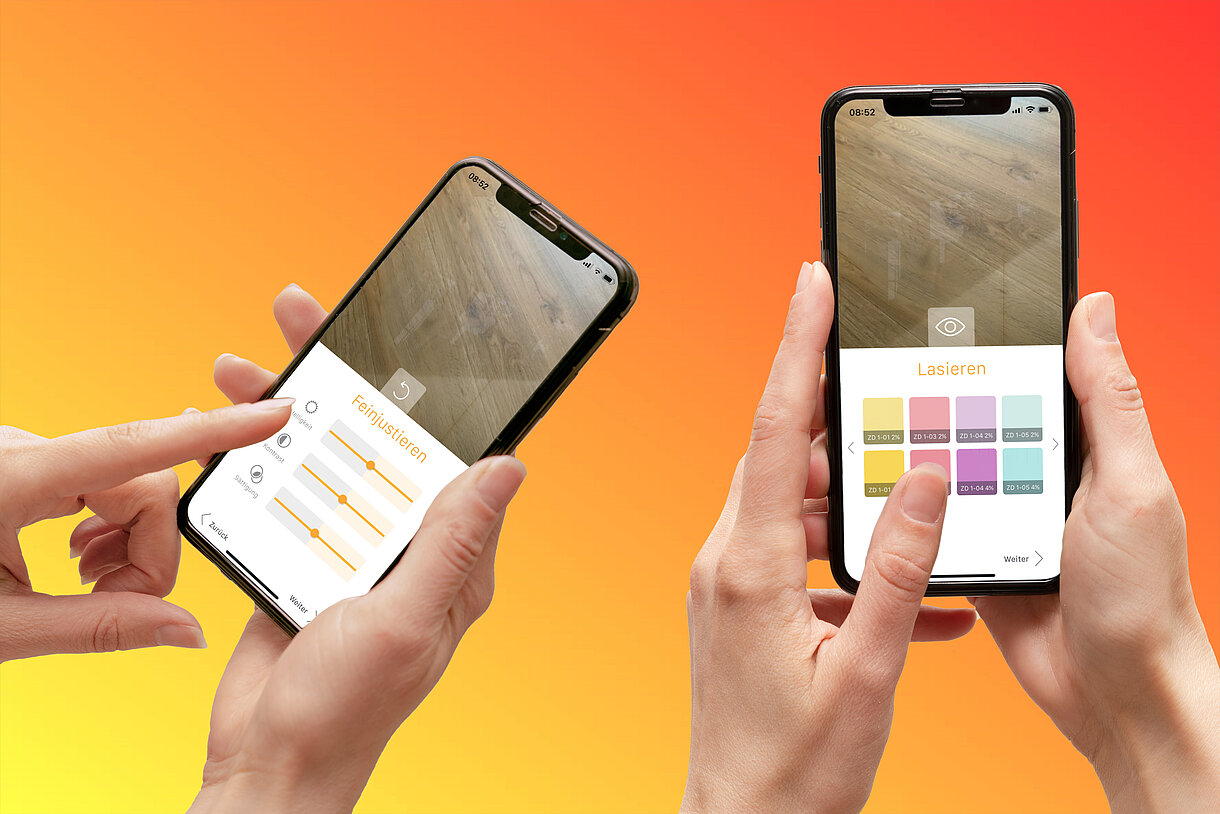 It's a handy replacement for the familiar glaze lacquer sampler – easy and digital
The COLOR READER, which can read colour tones, is now joined by a new Hesse app called COLOR WRITER. This new app replaces the long-serving glaze lacquer sampler.
Simply use the camera on a smartphone to capture an image of the wood to be tinted. The next step is to make fine adjustments to the photo so that it matches the original. Then the colour filter can be selected. The colour filter corresponds to the previous slides in the glaze lacquer sampler. The photo is accordingly coloured and can then be saved in a library.
It can then be sent from the library with the corresponding formulation for the colour concentrate. To the laboratory, dealer or customer, for example. The bases for adding colour to solvent -based lacquers are Glaze lacquer concentrates ZD 1-01... ZD 1-23 and for aqueous systems they are concentrates HF 06515-01… HF 06515- 23.
Available to download here