Individual surfaces using digital printing
Countless possibilities for the interior fittings and furniture industries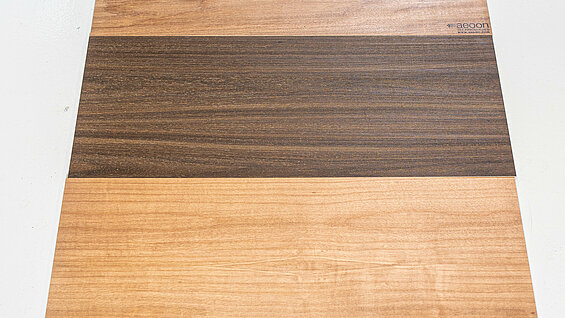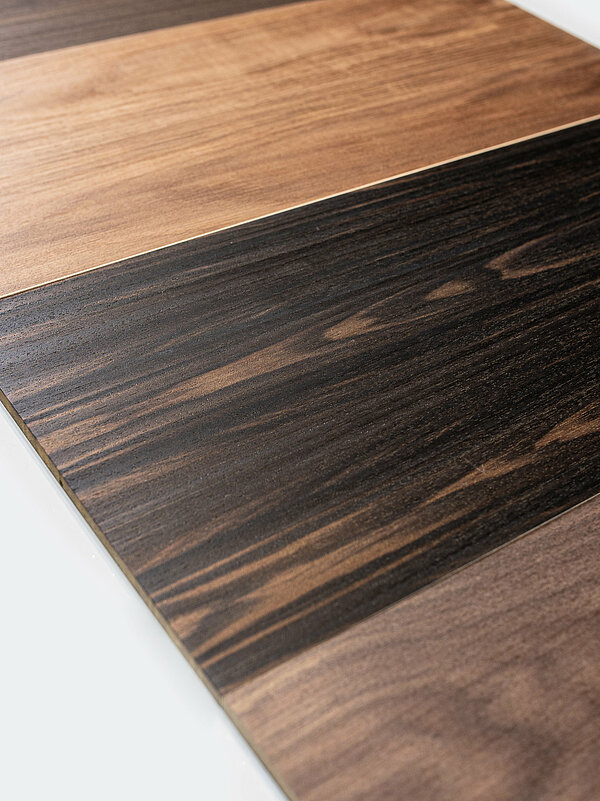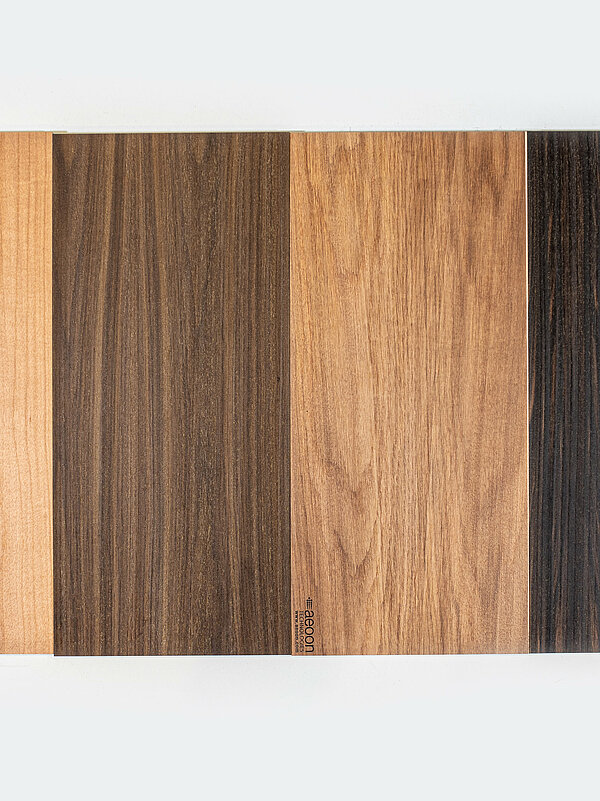 Individual surfaces using digital printing
Countless possibilities for the interior fittings and furniture industries
Surface coating nowadays is inconceivable without industrial digital printing. Whether in the flooring sector, for coatings in the wood-based materials industry or for decorative elements made of glass – surfaces today are increasingly being printed digitally in a continuous process, and at breathtaking speed.
Use on individual interior fittings has also become a reality thanks to digital printing technology : it now enables your customer to have their holiday photo printed on their shower enclosure, or to depict their best-loved dish on a kitchen front. Industrial digital printing ensures that virtually every wish can be easily fulfilled.
The advantages at a glance
Industrial digital printing fulfils customers' dreams
Outstanding design freedom

Speed

Individual batch size of 1

Sustainability
A quick explanation of how it works
Industrial digital printing in practice

A quick explanation of how it works
Industrial digital printing in practice
Special primers are required to prepare the substrate for digital printing. They ensure reliable adhesion on the substrate , which could be glass, HDF or plastic-based panels. These Hesse primers are optimally coordinated with the printing inks to enable surfaces to become an inspiring experience. A finishing lacquer is applied to the printed surface to effectively protect the unique printed motifs from scratching and staining in everyday use.
Trust the wide-ranging experience gained by Hesse when selecting your coating products for the digital printing process. Our product advisors will be happy to help you with any questions you may have and will also be happy to work with you to find innovative solutions for your next customer project.