Hesse is setting standards in Dubai and the region
The place to go for professional surface design
Our Hesse Lignal subsidiary in Dubai is the most influential business and surface design centre in the Middle East. Its high-quality products and exceptional customer service are setting new standards in this region. Hesse International has thus established itself as one of the most important brands in professional surface design.
Green Building certification – no big issue for Hesse International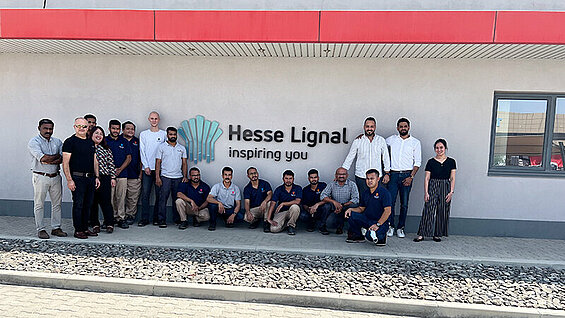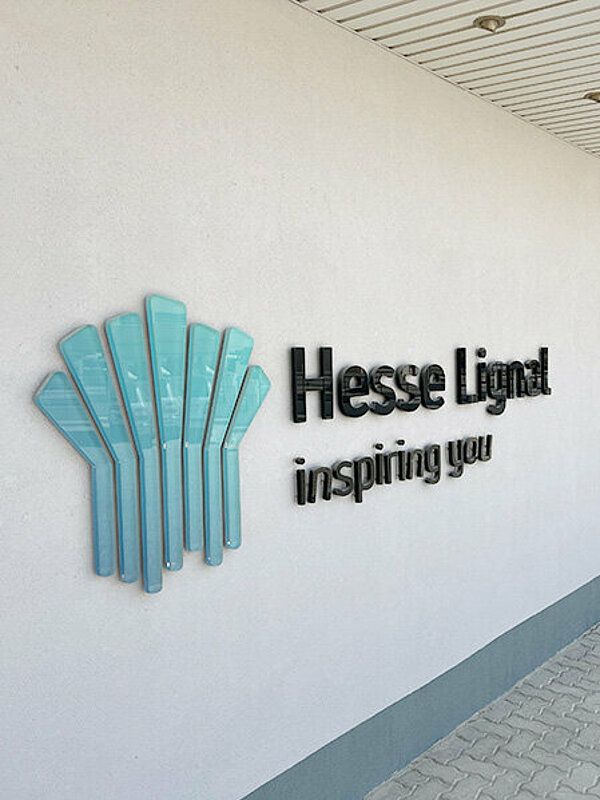 Green Building certification – no big issue for Hesse International
A stalwart local team of 25 employees provides efficient guidance on learning more about different surface designs and using the latest trends and technologies to make customer wishes a reality. The employees at the Dubai plant in Jebel Ali FZ have their own laboratory, design studio and warehouse at their disposal.
Sustainability is playing a key global role in shaping the built environment, especially given the increase in hospitality and government sector projects in this region. Hesse International is the leader in environmental surface design (low emitting materials - Green Building Criteria) due to our wide range of fire retardant products certified by the Dubai Central Laboratory (DCL) and Dubai Civil Defence (DCD).
Our subsidiary in the Jebel Ali Free Zone in Dubai is a focal point for the entire Middle East market. Our team there supports customers in the region with strong customer service, including product and application training across the full product range. A specialist sales team
furthermore informs customers about traditional processing as well as new technologies and special effects.