Typical features of oil and wax for wood
penetrates deep into the wood

can be repaired

the wood can still breathe

high yield

easy application
There are in principle two main groups of oils that can be used to complement wood surfaces. The first includes the purely natural oils and the second are oils based on oil-modified alkyd resins .
Natural oils are the most natural and sustainable oils and provide reliable protection with just one application . They emphasize the wood's inherent colour and provide superb accentuating properties. Optional hardening makes them even more resistant. They are partly even IMO-certified and suitable for sustainable construction projects under LEED, DGNB; BNB, etc. Solutions also exist for requirements in the coloured domain.
The second group – oils based on oil-modified alkyd resins – do not generally accentuate the colour of the wood quite as much. They also include the so-called hard wax oils . This term is associated with sustainability and is often used in the market. A glance at the contents reveals that nature is being "helped" a little here. These oils are equipped with special properties that a classic natural oil may not have at all, or not to the required intensity. This results in special oils with specific protective functions, or for special fields of application .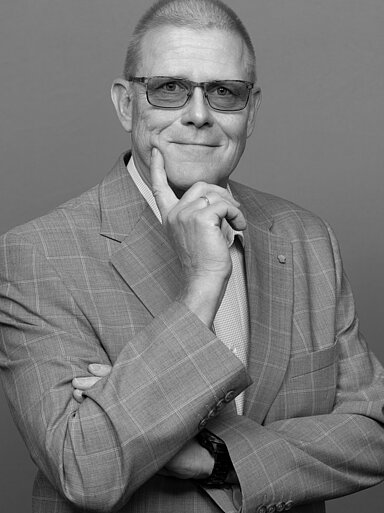 Ulrich
Abdinghoff
Product Management & Marketing
Product Manager